CBC Elite Brokers Sale of Net Leased Office Condo in Chatham Square Office Park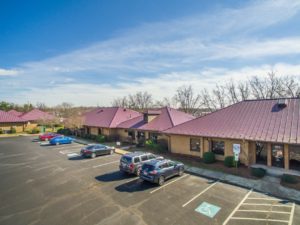 Heather Hagerman of Coldwell Banker Commercial Elite recently closed on the sale of a 2,025 square foot net leased office condo in Chatham Square Office Park in Fredericksburg, VA for $487,500.
The office condo, located at 404 Chatman Square, currently holds Riverside Counseling, PLLC., a counseling and mental health office which has resided in this location for over ten years.
The buyer states: " The property was in great condition., but the reality of investment commercial properties are the factors of income stream, CAP rate, and quality of tenant. Heather understands that. I came to her with a 1031 tax exchange. We didn't waste a lot time getting to what worked for me based on those factors. It was a solid opportunity, and I appreciate Heather's experience to exact a deal with both of us speaking the same language of that market. "
Hagerman represented the seller in the transaction.